This tutorial will teach you how to create flames and add your character to them like in this signature: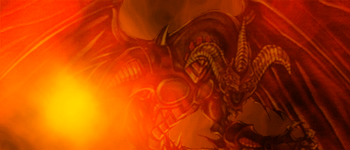 Creating the Flames
Create a new document (350 x 150) with a white background.


Set the foreground color to white and the background color to black.


Click Filter -> Render -> Clouds


Click Filter -> Render -> Lighting Effects and choose the following settings:




Duplicate the flames layer in the layer palette.


Make sure the copy layer is selected. Click Filter -> Brush Strokes -> Accented Edges and choose the following settings:
Edge Width: 2, Edge Brightness: 40, Smoothness: 15


Use the Elliptical Marquee Tool and make a large selection around the bright area of the flames.


Click Select -> Feather and set the feather to 50. Delete the selection.


Merge the two flames layers.
Here is what I came up with: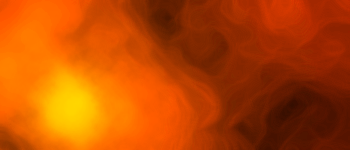 Finally I added the Red Dragon Archfiend I cropped from the card image and cut out a circular hole in the bright corner again using steps 7 and 8 above. It looks like this.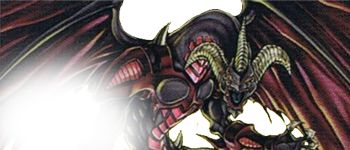 Make sure your character is the top layer and set its blending mode to Soft Light. And the sig above is the end result.
Here is another example: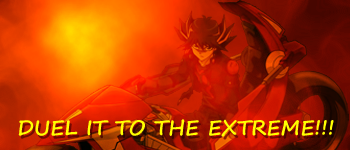 _________________________
Believe in more than you can see for it is faith that brings miracles to light.